Yuanxing Energy (000683.SZ) Released Annual Performance Report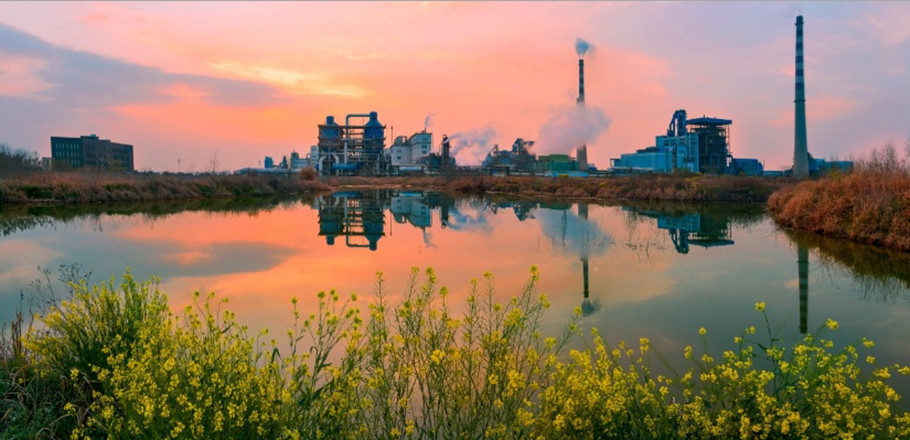 On the evening of February 27th, Yuanxing Energy (000683.SZ) released annual performance report. In the year of 2017, it has achieved operating revenue of 10.304 billion yuan, a year-on-year increasing 12.78%. And it has achieved a net profit which belongs to shareholders of listed companies reaching 711.5 million yuan, a year-on-year increasing 238.76%. The basic earnings per share was 0.18 yuan, a year-on-year increasing 212.50%.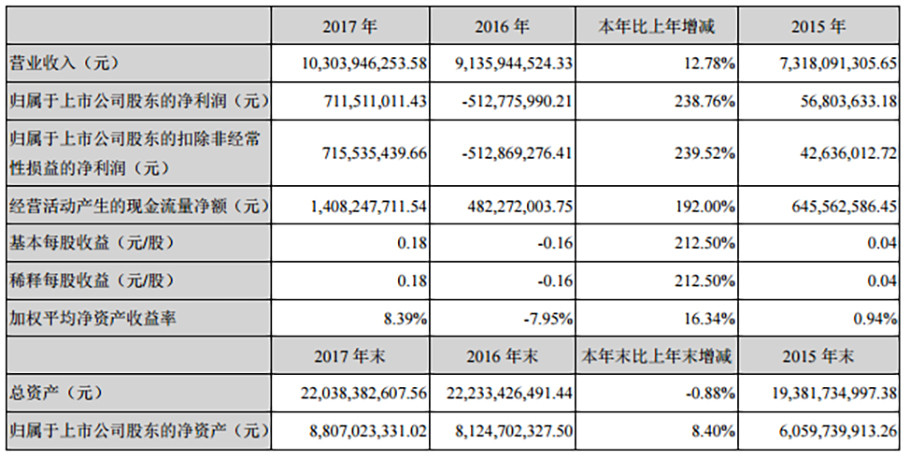 According to the report, from the different season perspective, the first quarter to fourth quarter achieved revenue of 2.23 billion yuan, 3.114 billion yuan, 2.75 billion yuan, and 2.21 billion yuan, respectively, and net profits of 165 million yuan, 150 million yuan, 183 million yuan, and 218 million yuan respectively. Q3 and Q4 net profit achieved rapid growth year-on-year and quarter-on-quarter, the company kept the stable and sustainable development.
All major businesses have kept balance development. In terms of sub-sectors, product-ownership contribution revenue was RMB 6.3 billion, product-trade contribution revenue was RMB 3.96 billion,and other business contributed RMB 40 million. Alkali industry contributed 3.81 billion revenues (including alkali industry - self-producing contribution of 3.631 billion yuan), accounting for a total revenue share of 36.94%; coal contribution of 1.91 billion yuan revenue (of which coal - self-production contribution 707 million), accounting for 18.58 %; Urea contributed 2.19 billion yuan in revenue (of which urea - self-production contribution 1.344 billion yuan), accounting for 21.29%; methanol contribution revenue 1.39 billion yuan (of which methanol - self-produced contribution 525 million), accounting for 13.5%. Other business contributed 1 billion yuan. The main business products achieved sustainable and balanced development.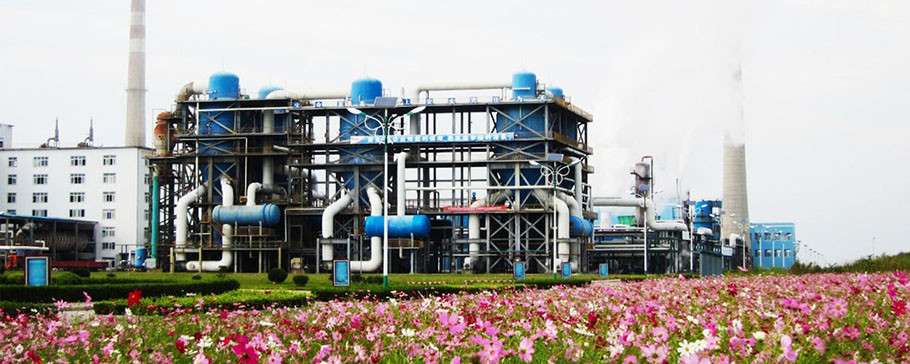 Gross profit margin has greatly improved the company's performance. In 2017, the company's overall gross profit margin was 30.6%, a significant increasing 11.18 percentage points comparing with 2016. And a net interest rate of 9.12%, which was the highest level in six years. Urea-self-producing gross margin was 35.92%, an increasing 7.96 percentage points year-on-year.
Coal-trade gross margin was 3.93%, which was increasing 2.95 percentage points. The gross profit ratio of the main business has been improved a lot, especially the highest proportion of soda ash, which fully guarantees the growth of business performance.
The cost is well controlled and the three expense rates are slightly lower in 2017. In terms of cost control, the three expense in 2017 totaled 1.768 billion yuan, a year-on-year increasing 12.58%. The three fees accounted for 17.16% of revenue ratio, and the cost rate decreased by 0.03% compared to 2016. The company achieved good performance while maintaining good cost control. Among them, the sales expense was 530 million yuan, the management expense was 849 million yuan, and the financial expense was 390 million yuan.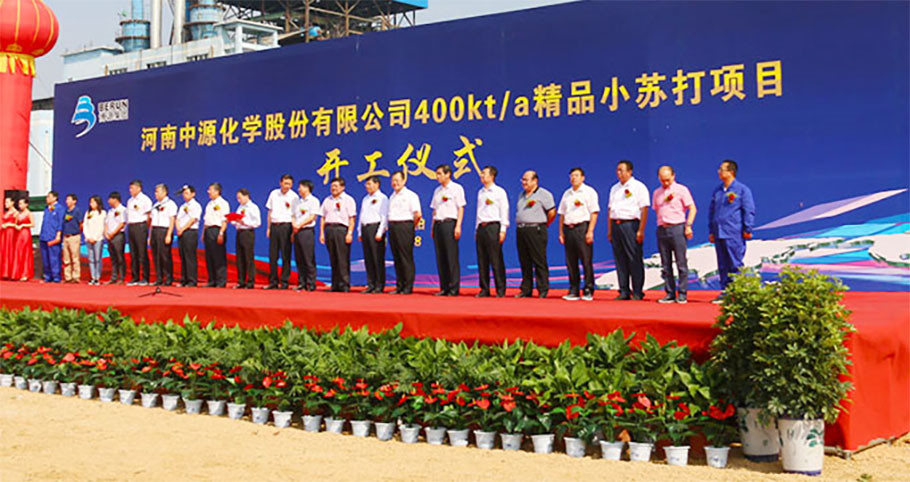 The returning on assets increased, and the cash flow increased significantly. In terms of returning on net assets, the weighted ROE for 2017 was 8.39%, an increasing 16.34 percentage points compared to 2016. At the same time, the net cash flow from operating activities in 2017 was 1.408 billion yuan, an increasing 192% year-on-year.
Yuanxing Energy is the only company that produces soda ash and baking soda by the natural alkaloid method in domestic. The soda ash production capacity ranks fourth in China and accounts for about 7% of the whole industry. The baking soda production capacity ranks first in China, accounting for about 40% of the entire industry. In the whole year of 2017, Yuanxing Energy produced a total of 6.28 million tons of various products, including 1.75 million tons soda ash, 690,000 tons baking soda, 950,000 tons urea, 2.63 million tons commercial coal and 260,000 tons methanol. Zhongyuan Chemical is currently constructing a 400,000 tons decent baking soda project, which will further establish the leading position of the company's baking soda products and enhance the company's competitiveness. Subsidiary Boda Field's 50/80 coal urea project is built on the Nalin River mining area with the rich lcoal resources. There is a clear cost advantage in building coal chemical projects. The production cost of the company's natural alkaloid soda ash and baking soda has a clear competitive advantage in the industry. Soda ash and baking soda are the company's main source of profits.
In 2017, the coal and chemical industry showed a good recovery trend. The company's facilities remained stable and efficient production, and the production of alkaline products and urea reached a high record. The Mengda Mining Nalin River No. 2 Mine and Coal Preparation Plant project was approved by the National Development and Reform Commission. The technological innovation has achieved remarkable results. The development of daily baking soda varieties and the production and promotion of new fertilizers have taken substantive steps. The Hangzhou Yuanxing e-commerce platform started operations and achieved organic integration of online and offline. Zhongyuan Chemical Manufacturing Center and the new chemical intelligent warehouse management system were put into operation to achieve seamless integration with ERP and equipment management systems. The 30/52 chemical fertilizer project of Xing'an Chemical was basically completed. It is expected that it will be trial-produced in August of 2018, and the Xinghe Digital Coal Distribution Project will be completed and put into trial operation.
Looking forward to 2018, it is expected that the new production capacity of the soda industry will be limited this year, and the supply will be in a stable and shrinking state. The supply and demand of thermal coal will return to a balance, and the domestic urea production is expected to decrease further. The methanol market is generally bullish. With the completion of new projects and putting into operation, the company's major segment business is expected to maintain a stable development trend, the company's market share is expected to further increase, and the natural alkali leading position continues to be stable.